Whether you're partnered or solo on Valentine's Day, we've got plenty of great gift ideas to make the day special. The Tool Shed staff have chosen their favorite picks in 3 price categories so we can help meet your budget: gifts for $16 and under, from $17 to $50, and from $51 and over.
2018 Valentine's Day Tool Shed Staff Picks
ALENA'S PICKS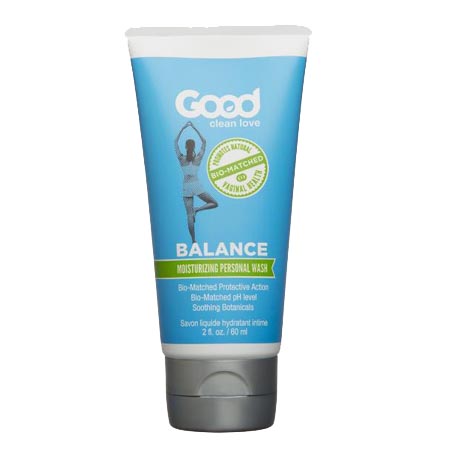 Good Clean Love Balance Wash  $8.50
For those with a sensitive vulva, say no to fragranced body wash and hotel soaps and hello to Balance Wash. From a company that has really done their homework, this personal wash is formulated with bio-matched lactic acid and balanced pH. If you're on the go, consider Rebalance biodegradable wipes as well!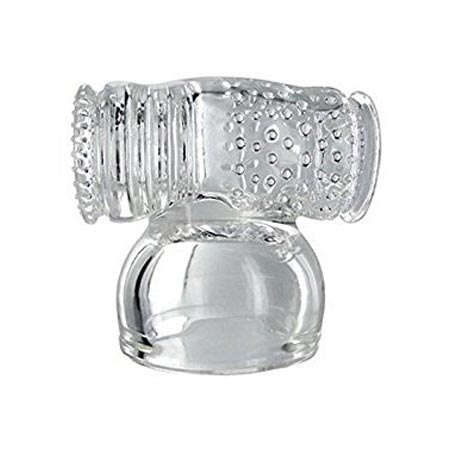 Hummingbird Wand Attachment  $20
If you already own the Magic Wand Original or Rechargeable, you are $20 away from an incredibly powerful vibrating stoker! The open-ended design allows for stimulation all the way up and down the shaft and localized pleasure.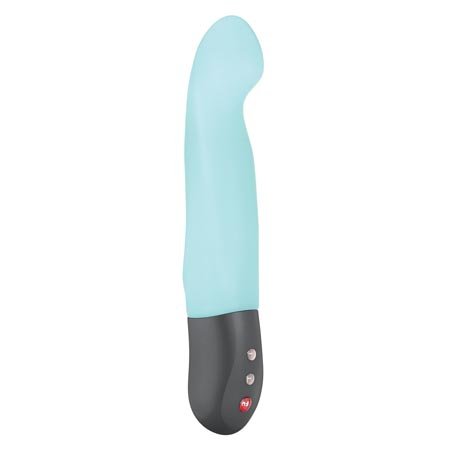 Stronic G  $199
This unique internal toy creates a pulsing or thrusting motion rather than a vibration. For those who prefer a stroking motion over their g-spot, this is the perfectly shaped toy in the Stronic line. Bonus: some folks find they can use this toy hands free!
ASHE'S PICKS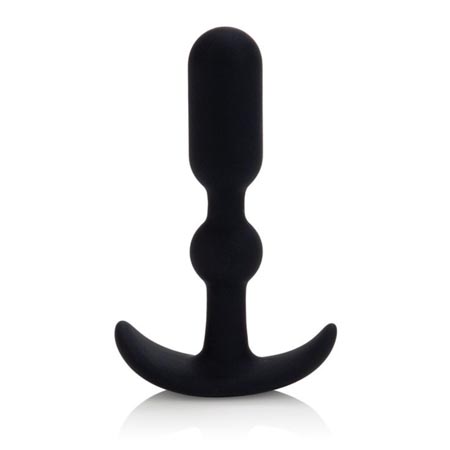 Booty Call Teaser  $13
A great starter toy for someone new to anal play. It is smooth, flexible silicone with no visible seam, and it settles comfortably between the cheeks.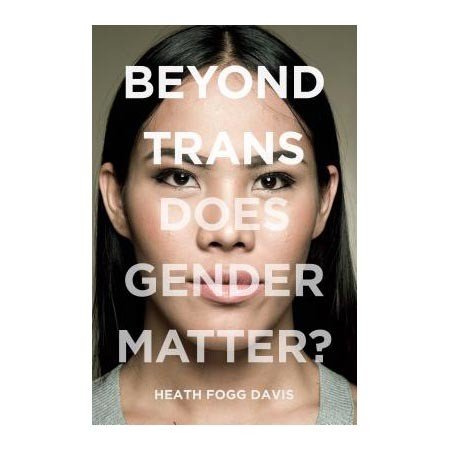 Beyond Trans: Does Gender Matter?  $25
This book makes you question the need for gender-based policies everywhere-- from federal government to bus passes-- as well as challenging cisgender society on why it polices trans and nonbinary identities.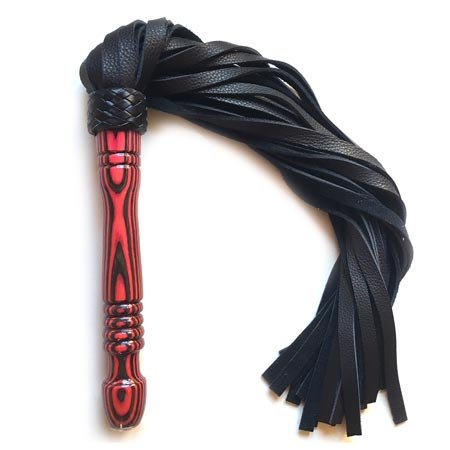 Katana Works Floggers  $79 to $149
Katana Works creates locally made, high-quality floggers that come in a variety of colors and materials to satisfy any player. Thuddy with a lingering, satisfying sting.
CHRIS'S PICKS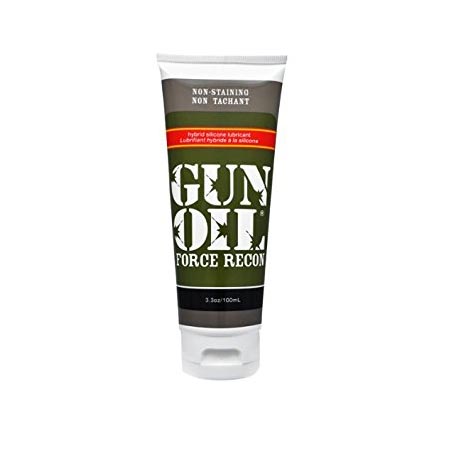 Gun Oil Force Recon  $13
Looking for a water-silicone hybrid lube that is so thick that it stays in place without running or dripping? Gun Oil Force Recon may be what you need for sexy time when you want your lube to stay where you put it and not get all over the place. That makes it great for anal play! Formulated to be a clear gel, Force Recon may be the thickest general lube we stock. Safe to use with most non-porous toys, this lube does not contain glycerin or parabens and is hypoallergenic.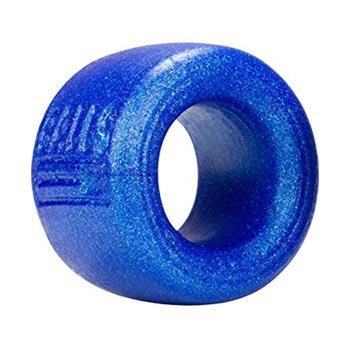 Oxballs Balls T Ball Stretcher $20
This comfortable, 100% silicone ball stretcher is great for first timers who are seeking to stretch their scrotum and keep the testicles hanging lower for increased sensation and longer sessions during masturbation or sex. Ball stretchers can also be worn under clothing or gear for any reasonable length of time as long as there is no discomfort. Available in four colors!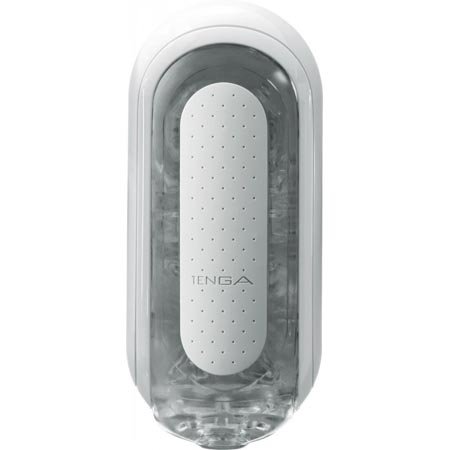 Tenga Flip Zero  $99
Ten years of research by the folks at Tenga has resulted in a remarkable revamping of the original Flip Hole. Now with a better insertion point and a range of textures rendered in an elastomer material previously only available in their Japanese models, the FlipZero is a sleek masturbation toy for folks with a penis who enjoy a variety of stimulation as well as options for suction and pressure where you need it most. Still easy to clean and maintain, the FlipZero is an excellent improvement upon the original FlipHole series.
HUDSON'S PICKS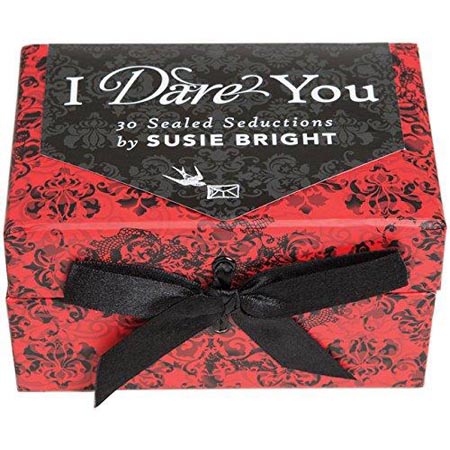 I Dare You Sealed Seductions  $14.95
Games can be a fun way to introduce yourself to a new partner, or to re-introduce yourself to someone you've been with for a long time.  This game, created by legendary sexpert Susie Bright, includes 30 seductive prompts and dares, each sealed in an envelope.  A fun way to liven up Valentine's Day or any day.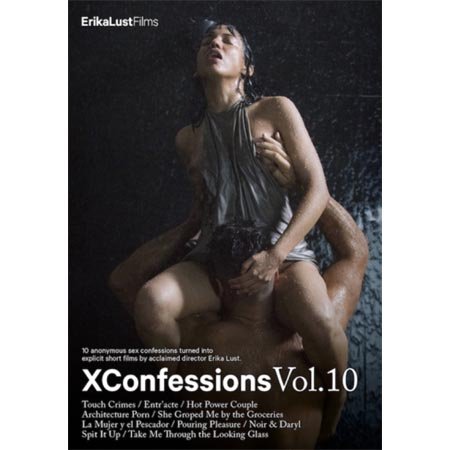 Erika Lust's Xconfessions DVD Series  $29
Watching porn together is something some couples are shy about trying-- Erika Lust's Xconfessions DVDs make it easy.  Beautifully conceived and shot, Lust's short erotic films are not your average porn.  The Xconfessions series currently includes 10 volumes, so there are lots of options to choose from.  Check out her other films, too!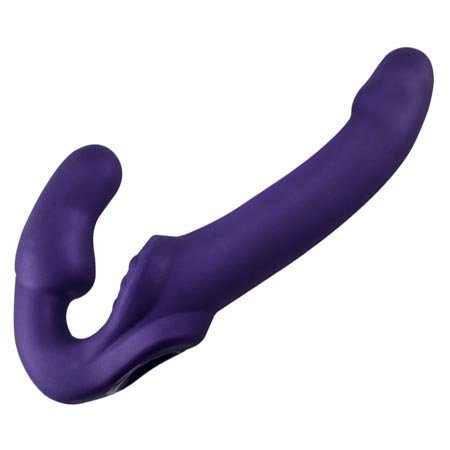 Fuze Tango  $90
The design of this double "wearable" dildo makes it truly comfortable for many couples-- the bulb end is curved nicely and is shaped to stay put, plus it has a nice notched-out area to help with leverage against the wearer's pubic bone during thrusting.  The shaft is nice and smooth with a very subtle head.  An excellent pegging option, and fine choice for most everyone who wants a wearable strap-on.  Don't fall for the knock-offs out there made of lesser quality material; this is the original, made of 100% medical grade silicone, and created by the awesome folks at Happy Valley Silicone in Canada.
KAYLA'S PICKS

Erosense Sync Hybrid Lube  $16
This hybrid lube is wonderful for anyone who has ever wanted something that works with silicone toys, is much thicker than a water based lube, and is great for sensitive skin! It's main ingredient is aloe vera, so it is excellent as both a lubricant and a moisturizer, and is safe for vaginal, anal, or external use.

Silicone Remote Rechargeable Curve Bullet  $49
At forty-nine dollars this is one of our most affordable rechargeable toys. It has multiple settings and speeds that can be controlled either with the sleek remote or on the toy itself. The unique shape contours well to the body as a panty vibe or can be inserted vaginally with its convenient retrieval cord.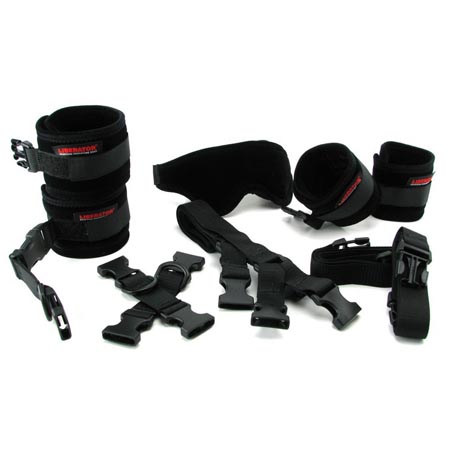 Liberator Bed Buckler Under Bed Restraint System  $75
This set is wonderful for anyone who wants an easy-to-use and discreet way to do bondage play in the bedroom. Perfect for anyone without a four poster bed, the tethers can be easily tucked under the bed for discreet and quick access. The pack comes with a full set of super comfortable, adjustable ankle and wrist cuffs available in purple, red, or black, plus a padded blindfold and a vinyl travel bag, making it a great value!
LUCKY'S PICKS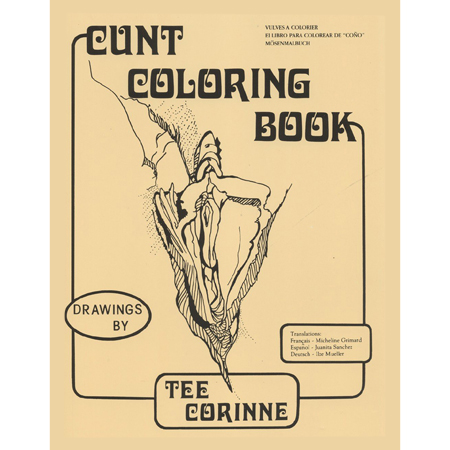 Cunt Coloring Book  $12.95
This classic predates the current adult coloring fad by about 30 years. First published in 1975, Cunt Coloring Book features beautiful line drawings of vulvas of all shapes and sizes. Drawn by artist and feminist Tee Corinne, the images were first intended for use in sex ed classes for adults. Three decades later, Cunt Coloring Book is still charming, relevant, and educational!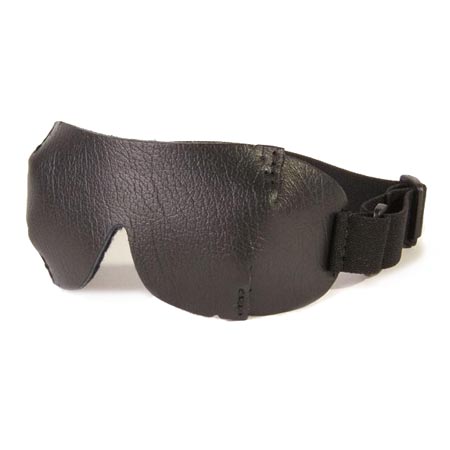 Blind Jockey Blindfold  $29
Perfect for everyone wanting to add a little mystery to their sexy times. The edges fit snugly (and comfortably!) around the eyes, so that it's very difficult to peek! But the centers are raised so there's no pressure on the eyelids at all. Folks who wear contacts, who have seasonal allergies, or who are susceptible to eye infections can all safely use the Blind Jockey.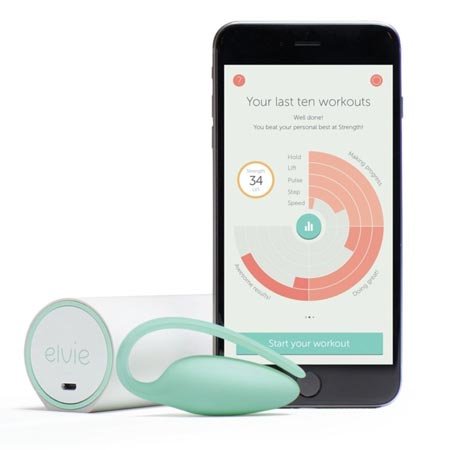 Elvie Interactive Kegel Exerciser  $199
Elvie is an innovative new tool for building strength in the pelvic floor, consisting of an insertable egg-shaped sensor and a bluetooth app for your smart phone. The app interface during the exercise is kind of like a video game; exercising with the egg simultaneously moves a gem on the screen. If you squeeze Elvie in ways that aren't productive, you get a gently-worded message about the potential damage that can be caused by repeatedly bearing down with the muscles instead of pulling up. For people working through pelvic floor dysfunction, or for anyone wanting to improve their pelvic floor, Elvie could be a very helpful tool!
LYNDZI'S PICKS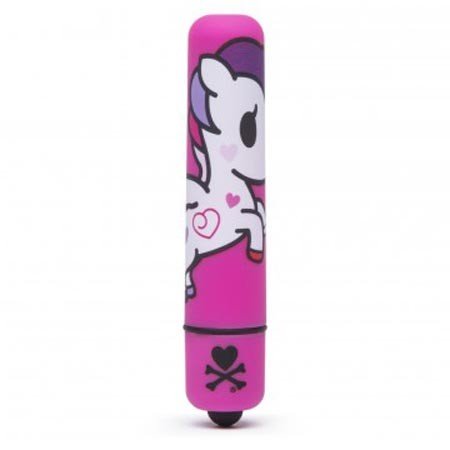 Tokidoki Mini Bullets  $13
These adorable one-speed bullets come in numerous different character designs. Not only are they cute, these bullets are deceivingly high powered for a single AAA battery powered toy. The only bullet with rainbows, unicorns, bunnies, and birdies as design options.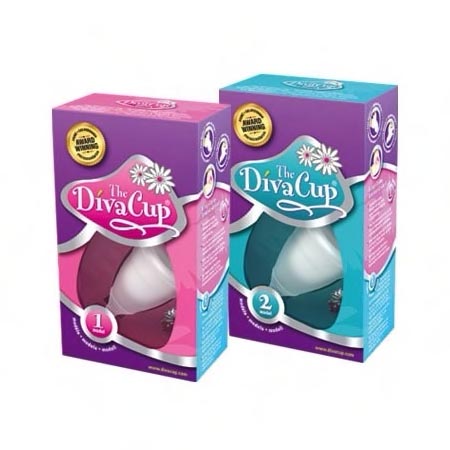 Diva Cup Silicone Menstrual Cup  $37
The Diva Cup is a wondrous invention for anyone who menstruates. A small silicone cup that catches menstrual fluid, it saves money on pads and tampons, and can stay inside for longer without the fear of TSS. Though it takes some getting used to, it has a cult-like following of super-fans.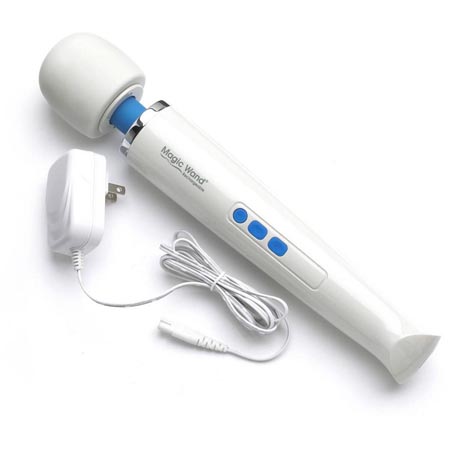 Magic Wand Rechargeable  $124.95
The Rechargeable Magic Wand takes everything that's great about the original Hitachi and adds two additional speeds, pulsating modes, and portability. You don't have to be stuck to the wall any longer, but it's also usable while plugged in, so you don't have to worry about it losing it's charge mid-use. One of the ultimate sex-toy standbys!
MATT'S PICKS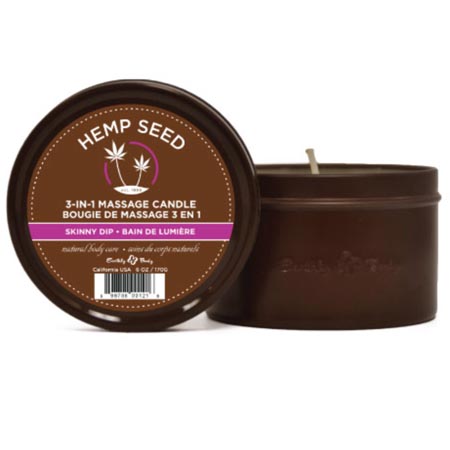 Earthly Body Message Candles  $16
A massage is a great gift that really says "I care about you." Massage candles are a winning combination of ambiance and massage lotion; when you light the candle, it begins to immediately melt into a liquid massage oil.  The melting point of the candle is low, so the oil is never super hot, but a pleasantly warm when scooped onto the skin.  Available in scented and flavored varieties.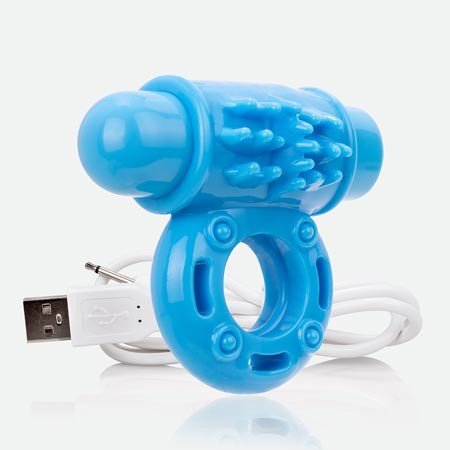 Charged O Wow Vibrating Ring  $39
This rechargeable toy packs a rumbly vibration at a great price.  The stretchy ring is made of a phthalate-free elastomer, and the vibe is Screaming O's "Vooom" rechargeable, which vibrates at a lower pitch than most bullet vibes.  The result is a fine way to add vibration to penetration, whether worn on penis or a dildo.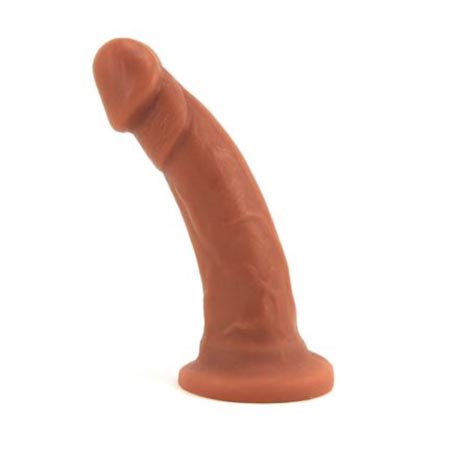 Vixen "Vixskin" Dildos  from $69 to $115
Vixskin always makes my list of favorite items, because they are made of body-safe silicone and the dual-density construction feels really awesome!  Great for anyone who wants a life-like looking/feeling toy, Vixskin dildos come in a variety of sizes and in 3 different skin tones. Totally worth the investment, these will last a lifetime when cared for properly.  BONUS: Sometime in early February, we'll be adding two additional Vixskin toys to round out our lineup.  We'll welcome back Buck and introduce the brand new Slim, which is a great option for those who need a LONG toy without a lot of girth.
STEPHANIE'S PICKS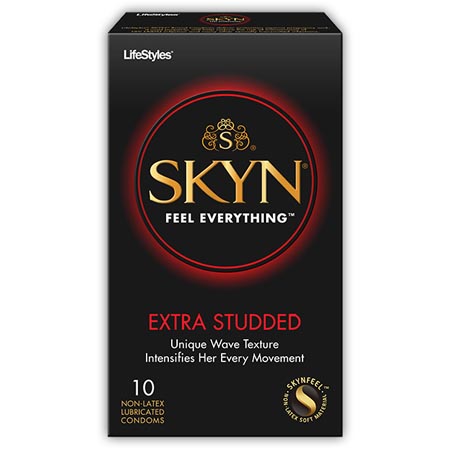 SKYN Extra Studded Condoms $12
Skin condoms are non-latex, and so do not have that lingering smell. The polyisoprene material transfers body heat really nicely for an "invisible" experience. This condom is also very stretchy to fit most sizes.

Glas 22 Red Head Double Dildo  $27
Made of sturdy borosilicate glass. Great for temperature play, the smooth surface glides easily and gives firm pressure to G-spot.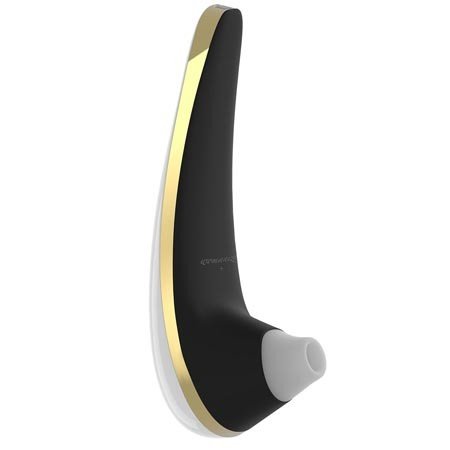 Womanizer  from $129 to $219
Great for the person looking for something different. Not your typical vibrator, the Womanizer suckles and pulls the orgasm out of you, quickly. Or not-- its low setting is great for foreplay! It has a wide range of power, is curved to fit the body, and is easy to use during partner sex without being intrusive.
LOOKING FOR MORE?
If you or your honey is someone who always wants the latest and greatest new gadget, check out our "New Arrivals" page for even more gift ideas.