'Tis the season for holiday gift giving! From your office white elephant gift exchange, to unique stocking stuffers, to that special gift you open during a private holiday moment with your partner-- we've got all kinds of suggestions to help make your spirits bright.
Fun and Games (gifts for $16 and under)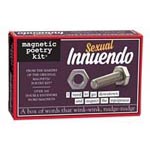 Magnetic Poetry Kits $7.75 and up
Arrange words on your refrigerator door into adult-themed poems and other creations. With full size and mini kits to choose from, these make a great stocking stuffer.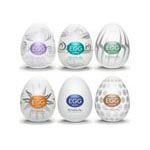 Tenga Egg $8.00
These adorable (and affordable) soft masturbation sleeves will brighten the day for the penis-owners on your gift list. Each soft sleeve comes in an egg-sized package, complete with a lube packet inside.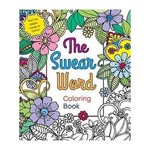 Adult Coloring Books ($8.99 and up)
Lots of people enjoy adult coloring books, and these are about as "adult" as they come. Add a kit of colored pencils to complete your gift!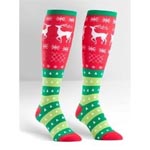 Sock It To Me Socks $10.00
We've got holiday-themed socks, but also plenty of other designs to choose from. Everybody needs socks, so why not pick awesome socks?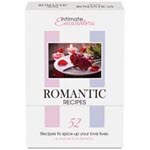 Romantic Recipes $12.00
There is nothing like hunkering down during dark, cold winter evenings and cooking a romantic dinner for two.  Discover culinary ideas in this set of 52 recipe cards.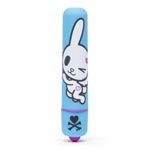 Tokidoki Mini Bullets $13.00
These one-speed mini vibes make a great gift-- for yourself or for a friend! Choose from several whimsical, magical Tokidoki designs.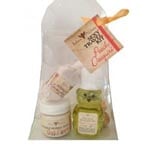 Beehive Alchemy Travel Kit $15.00
Take a mini vacation (or a staycation) with these travel-sized, locally-made body products from Beehive Alchemy. Contains a Bath Bon Bon, Lickable Honey Dust (with a mini feather brush included for application), and Kissable Massage oil.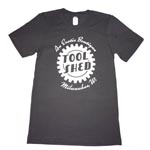 Tool Shed T-Shirt $16.00
Show support for your favorite sex-positive Milwaukee resource with a 100% cotton Tool Shed T-Shirt.


Give the Gift of Pleasure (gifts from $25 to $51)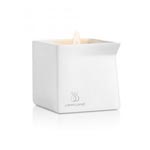 Afterglow Massage Candle $29.00
These pleasantly-scented candles melt into a warm massage oil-- give the gift of ambiance and a great massage all in one package!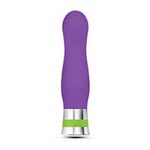 Aria Luminance $29.00
This 100% silicone vibe is available in four bright colors and is a great starter toy for someone new to vibrators.  Don't forget to add some water-based lube and batteries!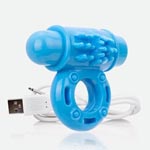 Charged O Wow $39.00
Screaming O's new "Charged" line of rechargeable toys are powerful and affordable, and you'll never have to worry about buying those little watch batteries again!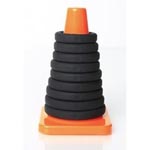 Playzone Xact-Fit Cock Ring Set $36.00
Has your partner been meaning to try a cock ring, but isn't sure about their sizing?  This kit offers nine sizes of 100% silicone rings to choose from; sizes can be used together in different combinations as shaft rings and ball stretchers, too!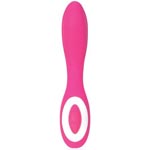 Wonderlust Serenity $49.00
Looking for a vibe that offers the looks and functions of a luxury toy, but without the high price tag?  The Serenity is a new rechargeable silicone toy with 20 vibe functions, and a powerful motor to boot.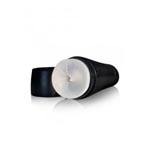 Fleshlight Flight $49.00
This smaller, sleeker version of the traditional Fleshlight toy is ready for takeoff!  Comes with a single-use lube sample in the box, but adding a bottle of water-based lube is a thoughtful companion gift.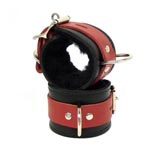 Leather Fleece-Lined Cuffs $49 wrist, $51 ankle
Step up your bondage game with these gorgeous fleece-lined leather cuffs, in ankle and wrist sizes. In several color combinations, with locking buckles.

The Finer Things (gifts from $75 and up)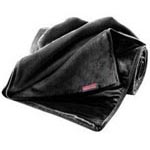 Liberator Fascinator Throw $99.00
Avoid the discomfort of wet spots on your sheets with this soft, super-absorbent blanket from Liberator. Machine washable, the Fascinator Throw covers your bed or furniture during play time. Available in several colors.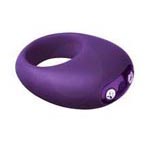 Mio Vibrating Ring $99.00
The Mio is a rechargeable, vibrating silicone cock ring that combines a sleek appearance with a powerful motor and waterproof design.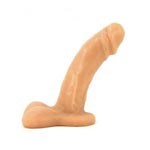 Vixen Johnny $99.00
Vixen's "Vixskin" line of dual-density silicone is one of our most popular sellers, due to its life-like feel, body-safe silicone construction, and ease of cleaning and care.  Johnny is a customer favorite, but be sure to check out all the different options of Vixskin we've got in stock!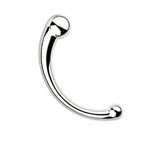 Njoy Pure Wand $108.00
The Pure wand by Njoy is so popular as a G-spot wand that it has its own fun site.  Truly beautiful high-grade stainless steel, polished to a mirror shine, this toy is a work of art in both form and function.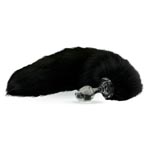 Crystal Delights Tails from $85.00
Crystal Delights makes gorgeous glass toys, including a number of ethically-sourced real fur and faux fur anal plug tails. Each tail is unique, and Crystal Delights donates a portion of tail profits annually to animal charities.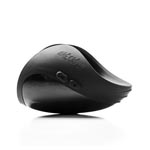 Hot Octopuss Pulse III $109.00
Often, people with penises don't realize how awesome a vibe can feel on them.  The Pulse is for those looking for new ways to experience pleasure.  Also great for people with ED, since you don't need an erection to use the Pulse!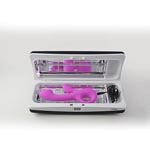 Uvee Ultraviolet Toy Cleaners (from $119)
An easy and effective way to get your sex toys clean by using the power of ultraviolet light. In independent lab testing, UVee has been shown to be effective on toys made of silicone, ABS plastic, and glass, eliminating 99.9% of all bacteria in 10 minutes or less using the UV-C sanitizing process.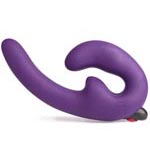 Fun Factory Sharevibe $129.00
Double dildo design has come a long way in the past couple of years.  The Sharevibe's design is ergonomic, balanced, and well-suited for all kinds of partner play, including pegging.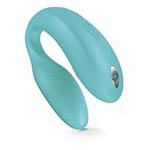 We-Vibe Sync $199.00
Designed to be enjoyed with a partner during penetration, the Sync is worn with the smaller end internally and the larger end externally, giving powerful stimulation to the clitoris and G-spot and simultaneously. Plus, the Sync comes with an additional new feature: it can be adjusted in two places to fit your unique shape!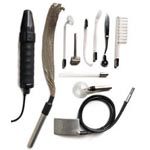 Agent Noir Violet Wand Kit $395.00
For fans of electric play with a violet wand, this kit will widely expand your bag of tricks. This kit comes with a Neon Wand and 10 attachments, plus a sturdy metal carrying case and metal handcuffs.


---
Of course, this is just a sampling of the hundreds of toys we've got in our store for you this holiday season!  If you're local to the Milwaukee area, stop in for a visit to look at our full selection-- everything you see online is available in our store.

If you're not sure what to get, we also sell gift certificates for in-store use valued at any amount you choose.  Give a gift certificate, and then stop back with your partner to shop for something you both choose together.

If you live too far to visit our store in person, our online orders ship within 24-hours of being placed, and orders over $75 in value always include free standard shipping via US Postal Priority Mail.