Updated June 2022

We often get folks in the store, lost looks on their faces, searching for the perfect gift for the bride and/or groom in their life. "Normal" friends might buy that toaster or set of wine glasses off the registry, but true friends buy sex toys! So if you're that generous type of friend searching for the "something new" your friend must have for their wedding night, read on.

1. The Rose 
https://www.toolshedtoys.com/the-rose.html
The Famous TikTok sensation, The Rose, hit our shelves late last year and has continuously flown off said shelf ever since. If the bridal couple in question doesn't already have one of their own, this is a great gift worth every bang for its buck. The Rose is an air pulsator toy, which uses an in and out "suction" and vibration simultaneously to create a very effective, stimulating sensation. Many of our customers have raved about the toy, so we know it will make for a perfect bridal gift.

2. The Magic Wand Mini
https://www.toolshedtoys.com/magic-wand-mini.html
The Cadillac of vibrators, the Hitachi Magic Wand, has a new little sister on the crew and she is just the cutest! The Mini Magic has a surprising amount of power, is fully rechargeable (so no more pesky cord), and its compact form stores easily in a side table or in a travel bag now that it's only 9.6" long. The strength of the original may be too overwhelming for some, but the new mini might be just right.

3. Erotic Tarot Cards Deck
https://www.toolshedtoys.com/erotic-tarot-cards.html
For more mystical-minded couples, this 78 card erotic tarot deck is a fun way to learn more about one another. The deck comes with a booklet to explain how to give readings and details on how to interpret the cards. Queer artist Sofie Birkin depicts each card in a unique, bold, and inclusive way, aiming to empower magic into each reader.

4. Date Night In
https://www.toolshedtoys.com/date-night-in.html#
A unique take on the idea of a guided journal, this adorably illustrated notebook is specifically designed to be filled out as a couple. It has prompts to fill out varying from "what I love about you" to "first impressions," and offers ways to show and tell one's partner how much they mean to them in a sweet and fun way. It includes activities, date night ideas, conversation prompts, and is suited for any relationship orientation or configuration. Makes for a really cool keepsake for the couple to treasure for years. 

5. We-Vibe Chorus
https://www.toolshedtoys.com/we-vibe-chorus.html
One of We-Vibe's hottest toys, the Chorus, is a wonderful remote controlled (OR smart phone controlled) vibe that can be worn during penetration for ultimate clitoral and g-spot stimulation. A great gift for the more adventurous couple, this vibe can be used in or outside of the bedroom, which makes it perfect for a sexy night on the town or steamy evening in. It is also great for couples who are long distance or who go on a lot of work trips, as the Bluetooth technology can be used miles away with the use of the free app.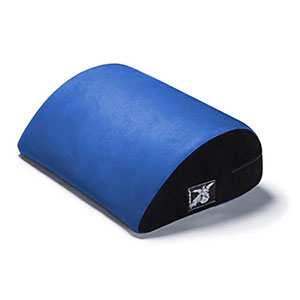 6. Liberator Jaz Motion
https://www.toolshedtoys.com/liberator-liberator-jaz-motion.html
Sex furniture might not be the most subtle gift, but it's definitely on the more useful side of gift giving. The Jaz Motion, in particular, is a nice medium-sized curved wedge that can be used to hoist hips up in the air or boost a butt up for more leverage. Helpful to those who might get a little tired trying to keep a sexy position for a while all on their own. Much more firm than your average pillow, yet still velvety soft with just the right amount of squish.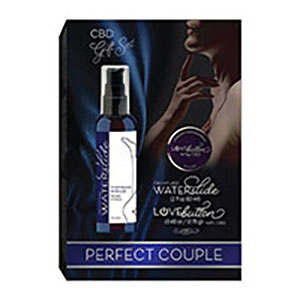 7. Hemp Seed By Night Perfect Couple CBD Gift Set
https://www.toolshedtoys.com/hemp-seed-by-night-perfect-couple-gift-set.html
CBD products have become all the rage, so if the bridal couple in question is interested in the relaxing benefits of CBD, this combo pack might be for them. It includes Waterslide lube and Love Button Arousal Balm, both infused with CBD. When applied, the balm creates a tingling sensation that can help jump start arousal in whatever area the users want to ignite, and the Waterslide lube is an all-natural moisturizer that enhances relaxation as well as pleasure.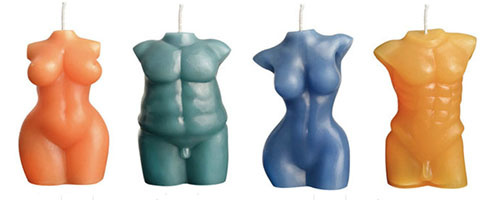 8. La Cire Torso Candles
https://www.toolshedtoys.com/search/la+cire+torso/
Both an art piece and useful, these 100% soy and paraffin wax torso candles can be placed on a mantle and adored or lit and used in a wax-play scene for couples on the more kinky side. The type of wax these candles are made of is specifically designed to not burn skin while still offering the delight of temperature play in a safe manner (most candles are not safe for wax-play). They come in a variety of body types, so you can choose the one, or ones, that the couple would most appreciate.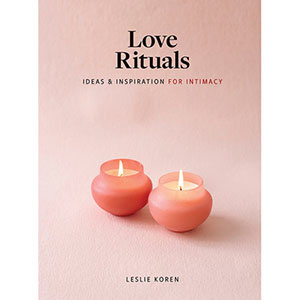 9. Love Rituals: Ideas and Inspiration for Intimacy
https://www.toolshedtoys.com/love-rituals.html
This little book offers meaningful and mindful ways to connect deeper within a relationship. It suggests new ways to appreciate one another, date night ideas, conversation starters, and ideas on connecting intimately, both physically and emotionally. Creating love rituals may be one of the best ways for a newly married couple to start on their matrimonial journey, so this makes for a great gift to give couples a head start on long-lasting love.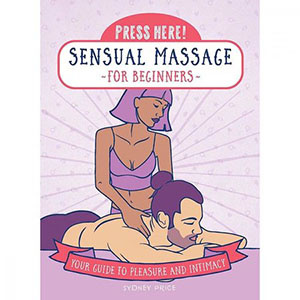 10. Press Here! Sensual Massage For Beginners
https://www.toolshedtoys.com/press-here-sensual-massage-for-beginners.html
A great intro to massage book for folks who want to get into sensual massage with their partner. This book offers in-depth and clear step-by-step tutorials, gorgeous illustrations, and lots of great ideas of how to connect through touch. Going beyond massage, the book also touches on communicating one's needs, creating safe spaces to share desires, focusing on breath, what supplies and tools work best, and ending body shame. A great gift for people whose love language is touch!