We all know how stressful holiday shopping can be! That's why the Tool Shed staff has compiled a list of some of our favorite items in 3 different price ranges. If you're still stumped as to the perfect gift, stop by our store and pick up a gift certificate so your loved one can pick out the perfect item for them.
Gifts for $20 and under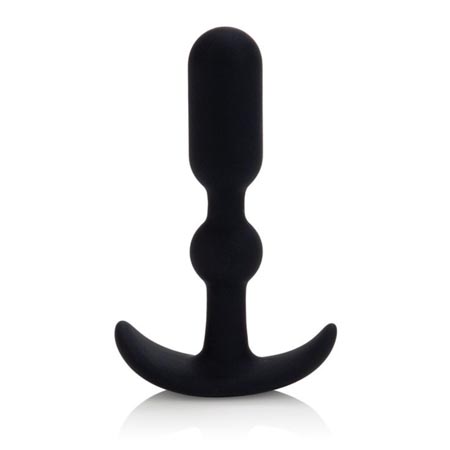 Booty Call Teaser $13.00
CHRIS SAYS: An ideal toy for beginners, the Booty Call Teaser is the right size for anal play at roughly the shape and diameter of a finger. The in-line bead shape just below the probe end is what makes this a 'teaser' that can stimulate sphincter muscles. The flared base is a must for any anal toy. Pair the 100% silicone Booty Call Teaser with a thick gel formula water-based lube.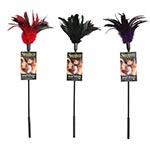 Starburst Feather Tickler $9.00
STEPHANIE SAYS: Feather ticklers are great for foreplay. They can be used after a hot bath to further awaken your senses, or you can add a tickler to a sensual massage. Provides great stimulation that is not aggressive.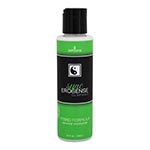 Erosense Sync Hybrid Lubricant $16.00
LYNDZI SAYS: This water/silicone hybrid lubricant is the best of both worlds. Long-lasting and slippery like silicone, but without the mess like water-based.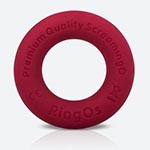 Ringo Ritz $8.00
HUDSON SAYS: The softness and squishiness of Screaming O's new "liquid silicone" material is truly dazzling, making the Ringo Ritz a luxurious feeling, yet inexpensive, cock-ring.  For those new to wearing a ring, this is a gentle and comfy introduction.  Also comes in an XL size for guys who need extra room.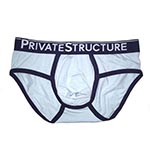 PS Quantum Packing Underwear $17.50-$19.50
MATT SAYS: Got a trans guy or non-binary person in your life who packs?  These colorful and stylish packing underwear make a great gift. Available in both brief and boxer brief styles, with a sewn in pocket that securely fits most soft packers.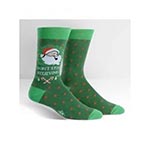 Sock It To Me Socks and Underwear $10.00-$16.00
KAYLA SAYS: These socks and underwear are super comfy and soft-- a perfect gift for a loved one this holiday season. Plus, we have designs that you can match together, and who doesn't want a matching pair of unicorn or dinosaur socks and underwear?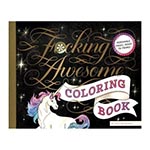 F*cking Awesome Coloring Book $12.95
ASHE SAYS: The thicker pages and bold print of this coloring book are perfect for pencils, crayons, and markers. Pages are perforated and ready to frame once you are done.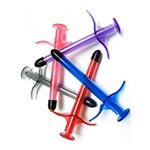 Lube Shooter $9.00
LUCKY SAYS: Excellent for getting lube into those hard-to-reach places. It's also great for folks who struggle with all dryness all day due to medications, chronic illness or menopause. Pair with your favorite lube.
---
Gifts from $21 to $75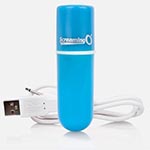 Charged Vooom Bullet $30.00
CHRIS SAYS: Gone are the days when bullet vibes were underpowered toys with watch-style batteries! The Charged Vooom Bullet brings more rumble along with some pulse patterns to your play. Comes with a USB charging cable for easy recharging. Bullet vibes are a very utilitarian toy-- why not upgrade to a rechargeable and see what a difference it makes?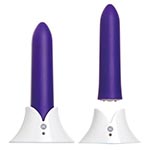 Sensuelle Point $59.00
STEPHANIE SAYS: The Sensuelle Point is a rechargeable, waterproof bullet that has lots of speeds and has a pretty long charge life. It is high-powered and efficient at a good price.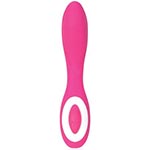 Wonderlust Serenity $45.00
LYNDZI SAYS: This rechargeable hot pink vibe has the perfect shape for G-spot stimulation, is made from a flexible, smooth silicone, and features strong rumbly vibrations that set it apart from similar vibes that are double or triple the price. A great deal!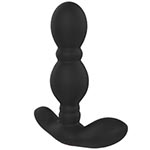 Figo Plug $69.00
HUDSON SAYS: Not only does this rechargeable anal plug offer a strong vibration, the inner form of the toy is made of silicone, rather than hard plastic.  This means the joints are all pretty flexible, so that this toy can gently bend and move with your body as you play.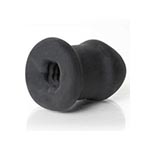 Buck Off Stroker $25.00
MATT SAYS: Another gift for the trans guy or non-binary person in your life, the Buck Off Stroker is designed as a masturbation sleeve for anyone who has a neo-phallus (it works great for people on T whose external genitals have experienced some growth).  For those not on T or who haven't experienced much genital growth, there is a smaller version called the Kiss-X, too!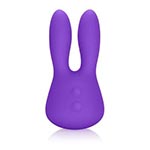 Mini Marvels Marvelous Bunny $54.00
KAYLA SAYS: This toy has a bunch of different settings, and is pretty affordable for a rechargeable toy. The two ears each have a motor and are super flexible, so you can use it with a lot of different motions for clit stimulation, or on other sensitive areas.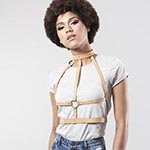 Maze Body Harnesses $55.00-$65.00
ASHE SAYS: These beautiful vegan leather body harnesses are the perfect accent to any outfit. The Y harness comes with an extension strip for larger torsos. Can be worn over your clothes or with nothing under them at all.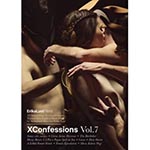 XConfessions DVD Series by Erika Lust $29.00
LUCKY SAYS: These videos are not only super hot, but also beautifully made. In this collection, filmmaker Erika Lust has taken the fantasies of real people and transformed them into pieces of adult film that are a pleasure to watch.
---
Gifts from $76 and up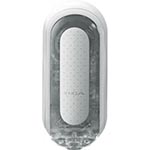 Tenga Flip Zero $99.00
CHRIS SAYS: Tenga toys have devoted fans, and it's easy to see why when checking out the 2.0 upgrade to the original Flip Hole. Redesigned to have the insertion point on the hinged end of the toy, Tenga creates a world of pleasurable sensations inside the Flip Zero with several sets of complex textures rendered in TPE designed to bring new pleasures to penis masturbation. The ability to apply pressure manually to anyplace along the shaft makes this superior to other sleeves that are in hard plastic cases. The Flip Zero opens easily for cleaning and air drying. If vibration floats your boat, definitely check out the Flip Zero Vibrating Stroker at $199.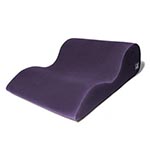 Liberator Hipster $170.00
STEPHANIE SAYS: This position master is designed for curvy individuals, pregnant women, and people that specialize in fluffy. The pillow allows comfort during position play with a dip in the middle that helps relieve pressure. (Please note: we do not ship this form due to its size, but it is available in person at our Milwaukee store.)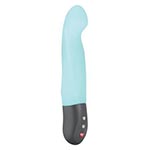 Stronic G $199.00
LYNDZI SAYS: This really cool and unique toy thrusts instead of vibrates, using technology developed by NASA (yes, that NASA). The curved shape of the toy, coupled with the movement, is perfect for G-spot stimulation.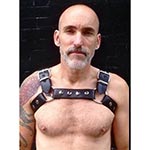 Maverick Chest Harness $98.00
HUDSON SAYS: This sexy chest harness is a fashion staple for any leather-lover who likes to show off their torso.  The design of this harness is great, the leather is comfy right out of the package, and it is available in 3 adjustable sizes.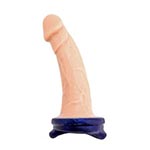 Vixen Mustang Royalle $113.00
MATT SAYS: The unique, squishy-soft silicone padding built onto the base of this toy is designed to give pleasure to the person strapping it on with a harness during partner play-- it is pleasurable cushin' for the partner doing the pushin'.  The soft nubs on the base are designed to stimulate the wearer's external genitalia-- make sure you pick a harness that lets you strap this baby on low, so the base is placed in just the right spot.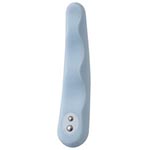 Iroha Minamo $115.00
KAYLA SAYS: This vibrator is super unique feeling- it has a smooth silicone exterior and a soft silicone gel interior making it one of the squishiest silicone toys we have in the store. This toy, along with its counterpart the Mikazuki, can be good for someone who wants a very soft toy with a gentle but powerful vibration. Plus, they're both waterproof up to 19 inches!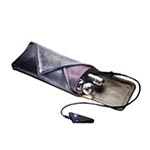 Warm Toy Warming System $139.00
ASHE SAYS: This system offers a way to warm up toys that doesn't involve water--which makes it perfect for toys that are not waterproof. The sleeve is very discreet and heats up to a pleasant temperature in 15 to 20 minutes.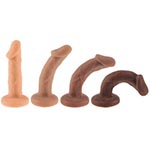 Shilo $145.00
LUCKY SAYS: This excellent dual density dildo from New York Toy Collective has a wonderful feel, and a big bulb-y head for g-spot and p-spot stimulation. It's designed to be a pack and play, but most folks will find it's a bit conspicuous for that purpose. I also love that it comes in a great variety of colors.
---
Of course, this is just a sampling of the over 3,000 items we've got in our store (seriously, our store may have a small footprint, but we pack in a LOT of quality options)!  If you're local to the Milwaukee area, stop in for a visit to look at our full selection-- everything you see online is also sold in our store.  Don't be afraid to ask us for help finding something.
If you don't have the time to stop in, or if you live too far to visit our store in person, our online orders ship within 24-hours of being placed, and orders over $75 in value always include free standard shipping via US Postal Priority Mail.