Being stuck at home can get pretty boring, and checking virus updates over and over again is doing nothing for your mental well-being. With the extra time you now have on your hands, stimulate your brain with some extra sex education. The following are the most informative and most entertaining books I've discovered while working at The Tool Shed.
This book gets into the science of desire..Nagoski delves into scientific studies in a way that is very educational while still being conversational and easy to understand. She breaks down the many ways women can experience pleasure, how that pleasure might vary, and how to empower yourself with that knowledge.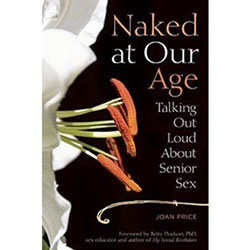 Though "Naked at Our Age" is written for seniors, it's a really great read for anyone of any age. The author, Joan Price, is a renowned sexuality educator and fully sexual being who happens to be over 70 years old. We're all hopefully going to get older, so we should know what to expect as we age. This book is a compilation of questions about sex and aging that Price has fielded over years of teaching and writing about senior sex.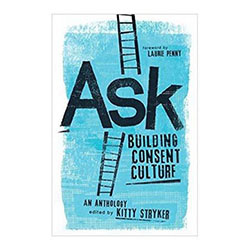 Ask is an anthology of essays that unravel what rape culture really is and how we defeat it with a culture of consent. Written in the #MeToo era, it covers an array of issues regarding consent, everywhere from the bedroom to the doctor's office. Topics range from mental health, punishment for misconduct, and how rape culture effects our everyday life. Ask is a thoroughly enlightening and thought-provoking book.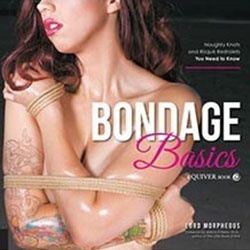 If you're feeling adventurous and need a new hobby to explore, rope bondage is a fun and sexy new craft. It's like macramé for the kinky! This book has beautiful full-page color photographs to show how to do the ties - a perfect guide for visual learners. Bondage and shibari knotwork can take time to learn and perfect, but the fun is in the practice and you now have the time.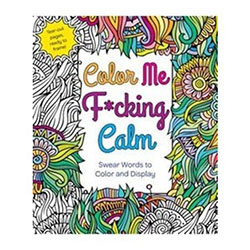 In these trying times, you may be in great need for some stress relief. Find your serenity with some foul-mouthed coloring pages. It's art that screams, "I Don't Give a F*ck!" but makes it pretty. Each page is perforated so you can easily tear it out, hang it up, frame it, or slap it on the refrigerator as a good reminder to keep calm and carry on.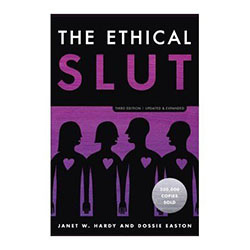 The Ethical Slut
By Dossie Easton and Janet W. Hardy
Maybe you want to explore your romantic orientation with this time off. Though social distancing is temporarily halting a lot of open relationships, it may be the perfect time to organize your thoughts and start a dialog on the subject. You and your partner can then dive into ethical non-monogamy-land with a good knowledge of the basics of open relationships once face-to-face dating is safe again. This book is the go-to guide for opening up, swinging, polyamory, and being an ethically sexual being.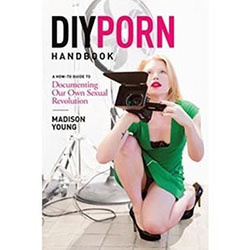 Are you a creative type who wants to focus that energy into film? Why not make some porn? Director, porn star, sexuality educator, writer, and podcaster Madison Young is the perfect person to teach you the basics of good homemade porn. If you're stuck at home with a partner who is game, this primer on pornography could be a fun, adventurous, and (maybe) profitable outlet.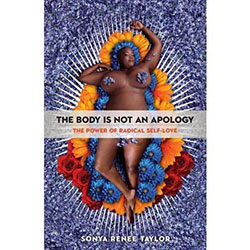 This time in quarantine could be a great time to focus on self-love. This book explains how the radical notion of loving yourself can help you heal, strengthen you when times are tough, and eliminate shame. Learn about the body positivity movement and how to love yourself for who and what you are.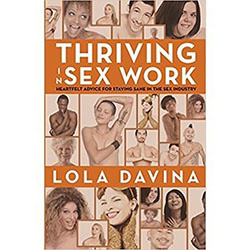 Out of work and looking for something to do while at home? Camming is about to become the best (and most competitive) form of social distancing sex work. Sex work of any kind is definitely not easy money. But if you'd like to get into the industry and want advice from someone who's been successful for 25 years, this workbook can help give you the upper hand in the market.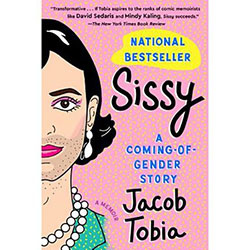 A funny and thoroughly enjoyable memoir about gender, sexuality, and growing up around folks who just don't get it. Tobia makes you question your long-held beliefs about what makes a man or a woman and leaves you laughing while they do it. Learn about the gender revolution during your time at home.
Each month the Tool Shed book club meets to discuss a book that sheds light on sexuality today. We'll be discussing Sissy: A Coming of Gender Story at our Tool Shed Book Club meeting on May 3, 2020. Rather than meeting in person, our May book club will be held online via Zoom, and will be open to the public. Admission to the Book Club is FREE! Book club selections are available for 20% off the cover price at the Tool Shed. Please help support us by purchasing your books at the Tool Shed. Stay safe, wash your hands, and have fun reading!